New Electronic Device Policy
Research is showing that student achievement and feelings of being safe while at school are reduced when schools allow students to freely access their personal electronic devices and social media during instructional time.  In response to this, Hillside High School students will not be permitted to use personal electronic devices in the school during instructional time.  If a student is using their personal electronic device in the school during any scheduled class times, they will be taken from the student and handed in to the office.  The student will be allowed to pick up the personal electronic device at the end of the day.  If a second offense occurs, parents will be required to pick up the phone and a meeting will be held with school administration, the student and parent.
School News
First Day Back is Sept 3!
Posted on

August 7th, 2019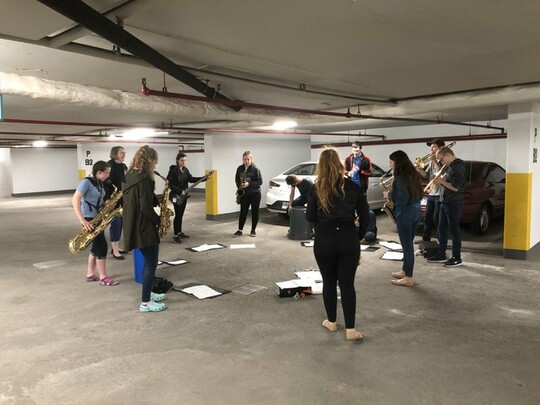 Tuesday, September 3, 2019 is the first day back to school for nearly 5,000 Northern Gateway students!
Preview important dates with the 2019-20 School Year Calendar.
Northern Gateway Public Schools (NGPS) fosters program-rich learning environments where students, teachers, and our greater communities can do their best work, together. Catering to just under 5,000 students from pre-Kindergarten to Grade 12, we operate 16 schools, four colony schools and four off-campus outreach schools, serving the communities and surrounding areas of Alberta Beach, Onoway, Darwell, Rich Valley, Sangudo, Mayerthorpe, Whitecourt, Fox Creek and Valleyview.
Get to know our schools!
DO I NEED TO REGISTER MY CHILD FOR SCHOOL? If you attended an NGPS school last year you are automatically registered for school. If you are new to our school division, you need to register your child for school. Click here for forms and information!
SCHOOL FEES: The Board of Trustees, with support from the provincial government, has taken significant steps to eliminate or reduce school fees. While the move ensures families do not pay fees for regular instructional materials and resources, it is important to note that some fees will still be charged to students, including fees for optional activities and purchases such as field trips, swim programs, yearbooks, and school wear. Information about school fees is available at your child's school.
SCHOOL SUPPLIES: Student supply lists are posted on school websites. 
BUSING: NGPS provides safe and reliable transportation services for just over 3,500 NGPS students, as well as for students attending Living Waters Catholic schools in Whitecourt and Holy Family Catholic schools in Valleyview. School bus services are available for eligible K-12 students attending their designated school. For bus fees or other questions regarding transportation, please click here.
Please feel free to contact your school directly or our Division Office for more information and check us out on Facebook and Twitter for year round coverage:
NGPS Division Office
4816 - 49 Avenue
Whitecourt, AB   T7S 1N8
Phone: 780.778.2800
Toll-free: 1-800-262-8674 
Email: learn@ngps.ca

Learning for Life. Together.