New Electronic Device Policy
Research is showing that student achievement and feelings of being safe while at school are reduced when schools allow students to freely access their personal electronic devices and social media during instructional time.  In response to this, Hillside High School students will not be permitted to use personal electronic devices in the school during instructional time.  If a student is using their personal electronic device in the school during any scheduled class times, they will be taken from the student and handed in to the office.  The student will be allowed to pick up the personal electronic device at the end of the day.  If a second offense occurs, parents will be required to pick up the phone and a meeting will be held with school administration, the student and parent.
School News
Rylan Jones takes League MVP
Posted on

October 30th, 2018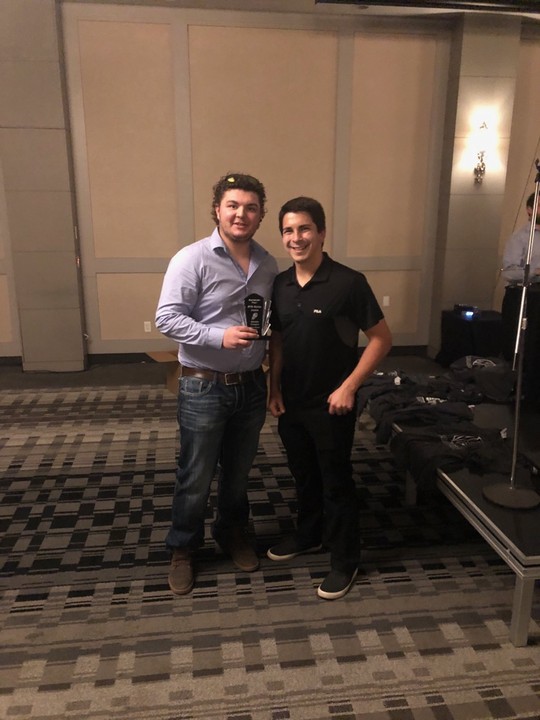 It was a special night for the Cougars as the league awards banquet was held in Grande Prairie Saturday evening, October 27, 2018. Hillside would take home three out of the nine league-wide awards. The team took home the Rick Gilson Sportsmanship Award, Colby Kreuger was named the league's Rookie of the Year, and Rylan Jones was voted as the 2018 Most Valuable Player. Not only was this the most league awards the Cougars have won, it also marks the first time a Hillside player has been named MVP.