Greenview Regional Multiplex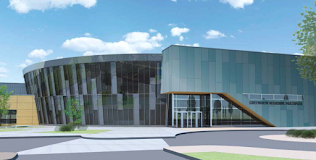 Ethan Barr from the Greenview Regional Multiplex has been in touch with the Grande Prairie Sports Council that give resources for a variety of sport opportunity programs.  There are various varsity sports such as football, volleyball, basketball, track & field as well as badminton played at Hillside. If any of the students would be interested in continuing to train and play in these sports over the summer he can get in touch with people who might be interested in coming in and coaching/running these sports over the summer holidays.
Cougars News
Sr. Volleyball - High Prairie
Posted on

October 5th, 2014
The Sr. Mens and Womens volleyball teams travelled to High Prairie for their first tournament this weekend. The girls came away with a showing of 2 wins and 3 losses and the boys were 3 and 3 placing in the top four of the tournament. They performed very well for their first tournament and will be practicing hard before they travel to Fairview in 3 weeks time.