Back to all posts
Posted on
Principal's Message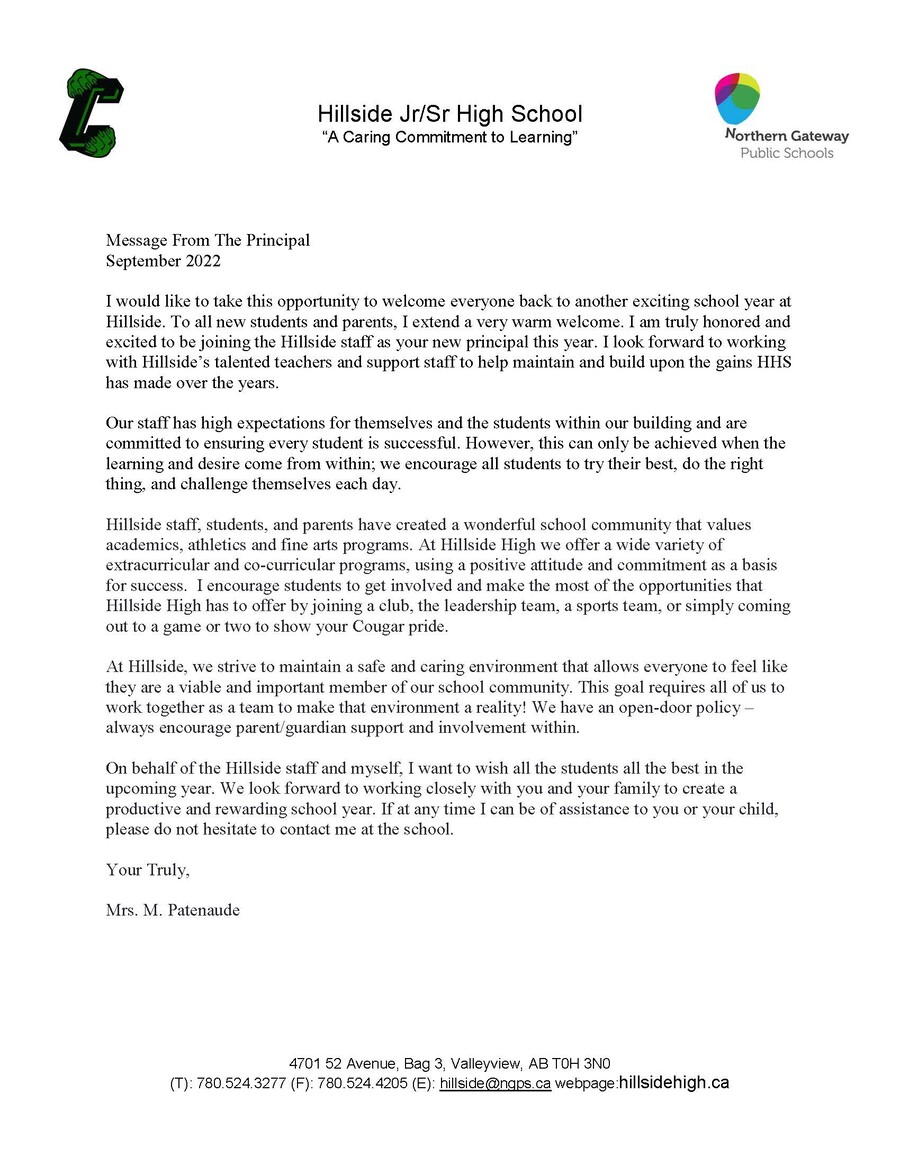 Message From The Principal
September 2022
I would like to take this opportunity to welcome everyone back to another exciting school year at Hillside. To all new students and parents, I extend a very warm welcome. I am truly honored and excited to be joining the Hillside staff as your new principal this year. I look forward to working with Hillside's talented teachers and support staff to help maintain and build upon the gains HHS has made over the years.
Our staff has high expectations for themselves and the students within our building and are committed to ensuring every student is successful. However, this can only be achieved when the learning and desire come from within; we encourage all students to try their best, do the right thing, and challenge themselves each day. 
Hillside staff, students, and parents have created a wonderful school community that values academics, athletics and fine arts programs. At Hillside High we offer a wide variety of extracurricular and co-curricular programs, using a positive attitude and commitment as a basis for success.  I encourage students to get involved and make the most of the opportunities that Hillside High has to offer by joining  a club, the leadership team, a sports team, or simply coming out to a game or two to show your Cougar pride. 
At Hillside, we strive to maintain a safe and caring environment that allows everyone to feel like they are a viable and important member of our school community. This goal requires all of us to work together as a team to make that environment a reality! We have an open-door policy – always encourage parent/guardian support and involvement within. 
On behalf of the Hillside staff and myself, I want to wish all the students all the best in the upcoming year. We look forward to working closely with you and your family to create a productive and rewarding school year. If at any time I can be of assistance to you or your child, please do not hesitate to contact me at the school.
Your Truly,
Mrs. M. Patenaude